The Yonex Swiss Open 2021 can take place! The authorities have given the green light for the event. The canton's decision is based on the fact that events like the Yonex Swiss Open with a protection concept, entry requirements (negative PCR test and online registration) and without spectators are permitted by the FOPH despite the measures to contain the corona virus. So the 30th anniversary event - after it had to be cancelled at the last minute last year because of Corona - can take place this year. The tournament will now take place from 2-7 March.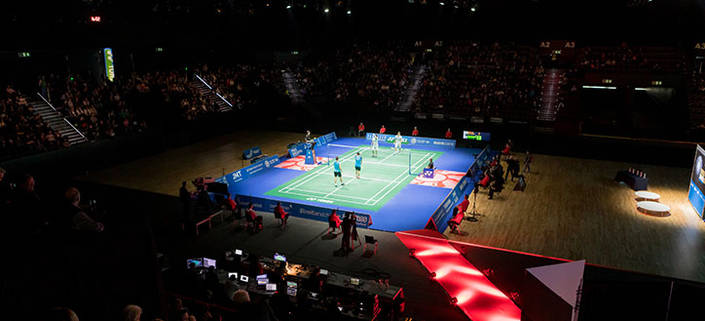 The planning for the tournament is now progressing intensively. However, strict protection concepts have to be adhered to. Athletes and staff have to stay in a bubble for a whole week and are not allowed to leave it for the duration of the tournament. Arrivals are only allowed with a negative PCR test. For media representatives, there are places in the hall where you can work even if you do not go into the bubble. There is a similar possibility for photographers: They can take photos from the stands without having to go into the bubble.
The tournament can also report a record number of registrations. More than 600 badminton players from 49 nations have registered for the Basel tournament.
The great interest of the athletes stems from the fact that important points on the way to the Olympic Games in Tokyo will be awarded in the St. Jakobshalle and that the players worldwide are happy to finally be able to play again. The Swiss Open can therefore boast an outstanding field; of the registered badminton players, only just under half can even take part because of the tableau sizes. Anders Antonsen, Viktor Axelson and Carolina Marin, currently the best European singles players, are certain to take part in Basel. But other big names such as crowd favourite Saina Nehwal or Sindhu Pusarla, who was crowned world champion at the World Championships in Basel, will also be competing at the Yonex Swiss Open.
The following TV programming is currently scheduled:
- Saturday, 6 March: all 6 TV matches on srf.ch in livestream without commentary
- Sunday, 7 March: all 5 finals on srf.ch in livestream with commentary